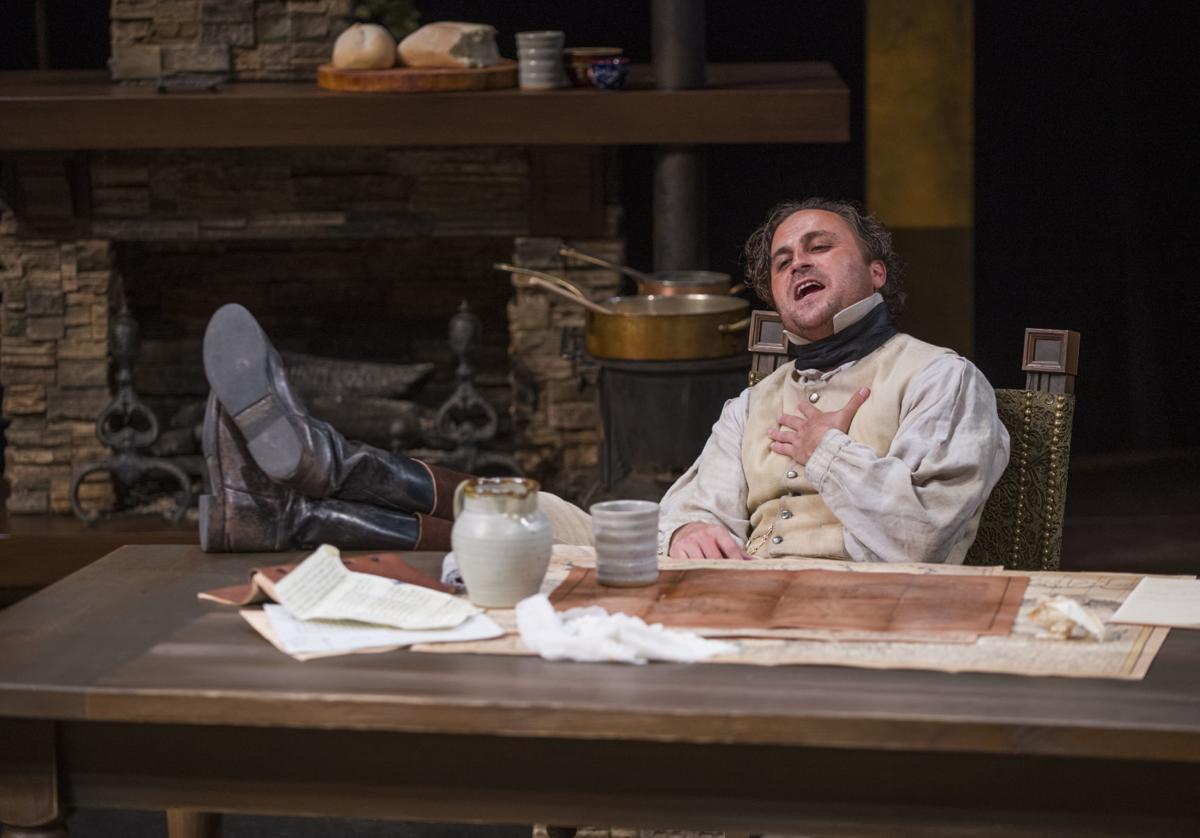 Pasternak shows different sides of Napoleon from his brilliant mind to his sometimes childish fits.
Alexis Bugajski, Picture This Post, "RECOMMENDED"; photo by Michael Brosilow
DESERT STAR AWARD NOMINATION: OUTSTANDING SUPPORTING ACTOR as the Male Greek Chorus in How I Learned to Drive at Coachella Valley Repertory.
…in the role of Marplot was the comically brilliant Charles Pasternak…
Alan Sherrod, Arts Knoxville; photo by Brynn Yeager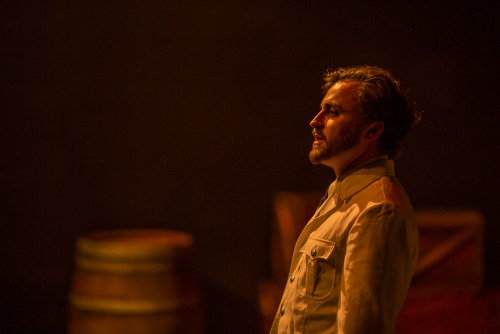 Best Actor in a Leading Role: Charles Pasternak as Iago
Valley Theatre Award; photo by Zachary Andrews
Pasternak, as Hal's rival Hotspur, is a dynamic presence, always moving and full of energy and fiery charisma… Pasternak is new to St. Louis theatre, and he makes a very strong impression.
Michelle Kenyon, Snoop's Theatre Thoughts; photo by Sarah Conrad
Pasternak has a bad boy edge that's daring and fearless and sexy as hell… Pasternak and FitzGerald are electrifying. They are Romeo and Juliet in the most desperate and beautiful way.
Denise Battista, PlayShakespeare; photo by rr jones
Pasternak's hyperactive, raunchy Mercutio steals every. Single. Scene. He is in. You can't help looking at him. He demands your attention. He's a foul-mouthed comedy show of one.
Lisa Gauthier Mitchison, Indianapolis Theatre Reviews; photo by Zack Rosing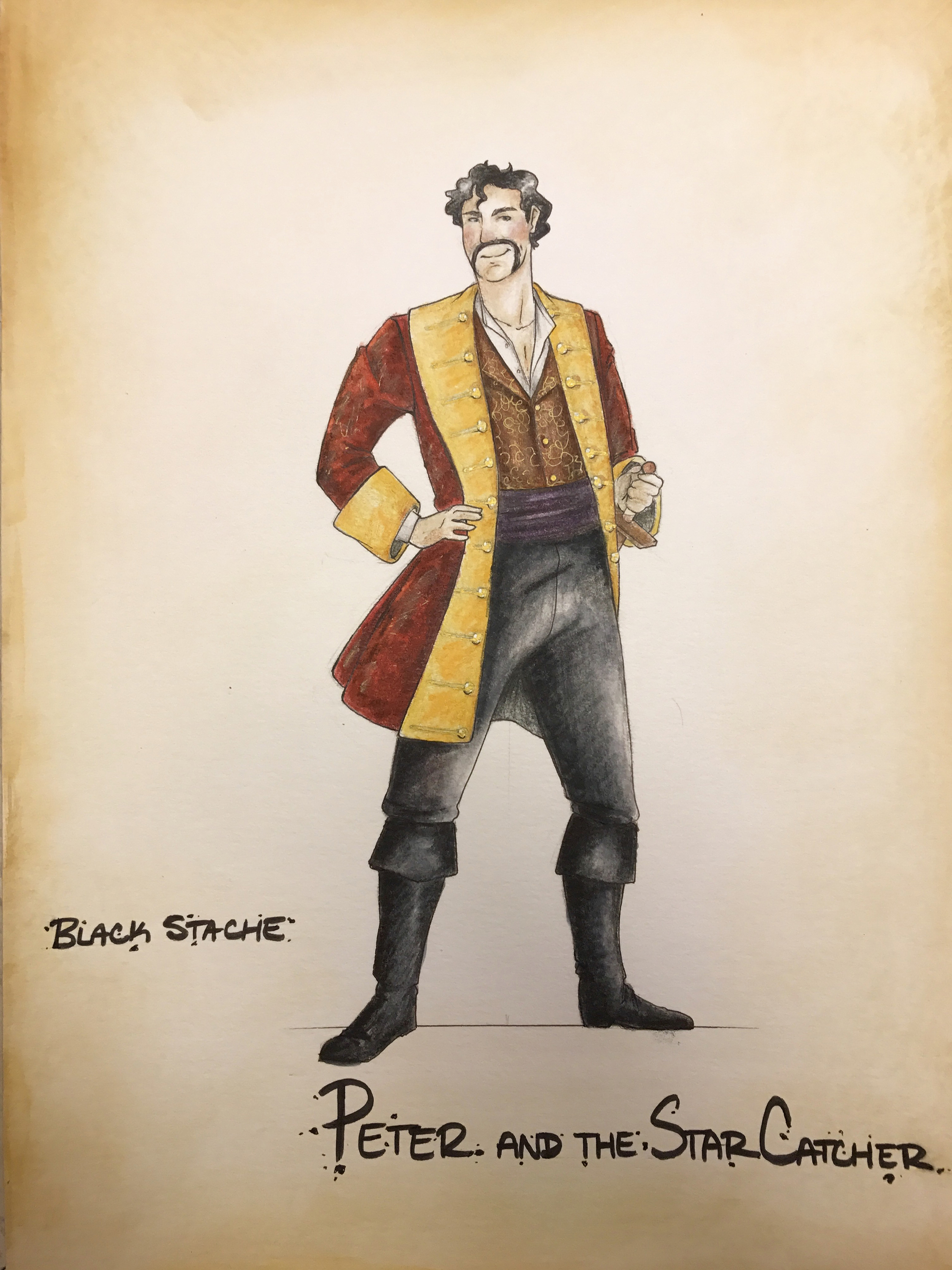 …Pasternak's Black Stache is a scene-stealing, scenery chewing pirate… sometimes flouncing, sometimes menacing, and always hilarious.
Amy McRary, Knoxville News Sentinel; costume design by Erin Nicole Reed
Charles Pasternak's Leontes is thrilling.
Joe & Ann Pollack, St. Louis Eats and Drinks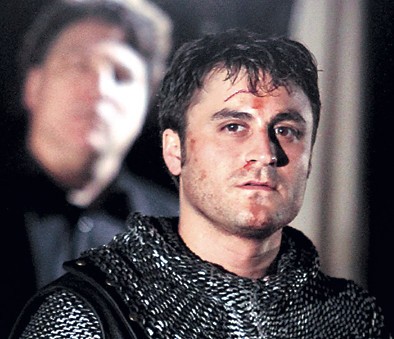 Pasternak masterfully delivers a wistful, powerful, and finally all grown up King Hal.
Tara McCabe, Santa Cruz Patch; photo by Shmuel Thaler
The acting was stellar- Charles Pasternak, who was my favorite Romeo EVER (take that, DiCaprio) played an utterly foppish and convincing King Louis.
Better Than Yarn; photo by Jennifer M. Koskinen, with Tom Hutton as Richelieu
Indy Award: Charles Pasternak as Adolph in Creditors
with Dee Ann Newkirk; photo by David Bazemore